The physiotherapists' workroom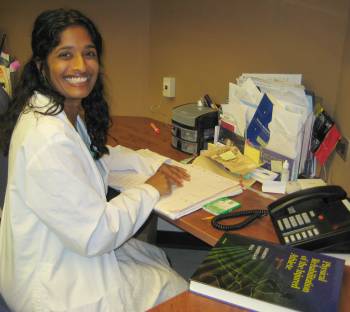 The physiotherapists' workroom, located in the basement (B-282), has been renovated and refurbished. The new open space concept now includes 15 work stations laidout around the room. New work plans, cabinets, as well as an information board, have been added. The area is now more spacious, modern and warm.
"I really love the colors of the cabinets and work tables. I enjoy working in this new environment. It is clean and well lit," said Sena Thomas, physiotherapist.