News
SMHC family doctor appointed to the Institute for Healthcare Communication-Canada advisory committee
Dr. Stéphanie Morel, family doctor at SMHC Family Medicine Centre, has recently been appointed as Québec representative to the Institute for Healthcare Communication Canada (IHC-C) advisory committee.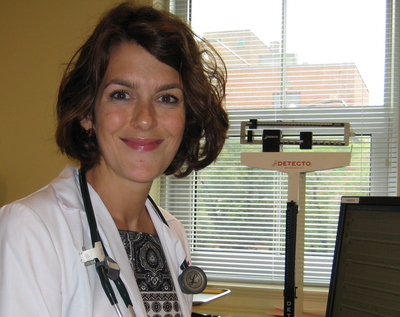 Dr. Morel completed her family medicine residency at SMHC in 2010. She then completed a fellowship in maternal-child health care at McGill University. Since 2011, she has been working as an active member in SMHC Departments of Family Medicine, Obstetrics and Pediatrics.

She also travels up North several times a year to practice medicine in a Cree community. "I am glad to have been appointed as a new member to the IHC-C advisory committee. I look forward to working with the members of the committee in improving the quality of healthcare for the members of our community."

The IHC-C is a nationally accredited, non-profit organization, situated in the College of Family Physicians of Canada. Its mission is to enhance the quality of healthcare by improving communication through education, advocacy and research.