News
SMHC innovates for the well-being of its patients
Anne Lacourse, music therapist, and Julie Jobin, massage therapist specializing in oncology, chose to innovate by combining their expertise for the well-being of SMHC patients.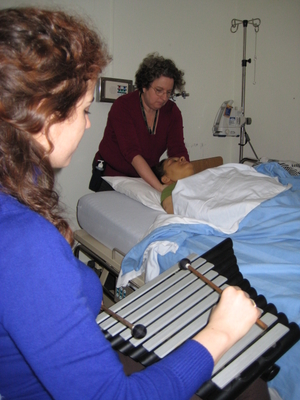 Two days a week, Anne plays music while Julie massages patients of the Cancer Care Outpatient clinic and the Palliative Care Unit, adapting her treatment to their medical history.

"As soon as we began this program, we saw the benefits it provided to patients. They are more relaxed and in better control of the symptoms associated with chemotherapy. The combination of the two disciplines promotes relaxation and helps to calm anxiety", they explain.