News
SMHC Family Medicine Centre Annual Scientific Day
The Annual Scientific Day of SMHC Family Medicine Centre was held in the auditorium.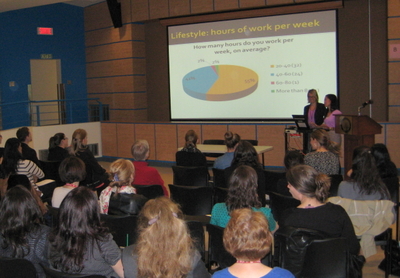 The event allowed teachers and residents to present the fruits of their labors.

Among them, Dr. Alan Pavilanis, Chief of SMHC Department of Family Medicine, presented his project "Identifying Sleep Apnea in Older Family Medicine Patients" and Dr. Dorottya Tikasz, resident physician at SMHC Family Medicine Centre, presented "Factors Motivating Patients to Exercise in the Treatment Arm of the SMARTER Trial ".