News
St. Mary's Hospital Center Emergency Department Update
Montreal, June 17, 2014 - Due to the ongoing construction/renovation of the Emergency Department, access to St. Mary's Hospital Center (SMHC) Emergency Department will be reduced on June 18, 2014.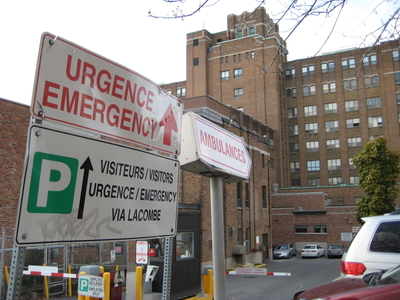 Ambulances will be partially redirected to allow for the safe relocation of patients to a newly renovated section of the Emergency Department.
Patients and public are kindly being asked to seek urgent care at other health care centres and to avoid the SMHC Emergency Department during this transition period, throughout the day of June 18, 2014.
We apologize for any inconvenience and thank you for your patience and understanding.
St. Mary's Hospital Center (SMHC)
is a university affiliated, community hospital which serves a multicultural population. It seeks to provide the highest level of safe patient and family focused care. St. Mary's is an integral part of the Réseau universitaire intégré de santé (RUIS) McGill. For more information, visit http://smhc.qc.ca/
- 30 -
For more information, contact:
Alex Fretier, Information Officer, or
Seeta Ramdass, Director of Communications & Public Relations, St. Mary's Hospital Center
514 734-2665