News
SMHC participates in MIDI Valorisation Jeunesse Program
As part of the Valorisation Jeunesse Program from the Ministry of Immigration, Diversity and Inclusion (MIDI), St. Mary's was pleased to welcome students Geff Kenne Ngueo from école Lavoie and Amélie Boucher from école Père-Marquette.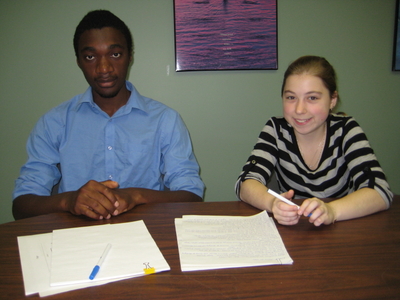 During their stage, Geff and Amélie had the opportunity to get familiar with the operation of a hospital and learn more about career opportunities in healthcare.
When asked in which areas they planned to continue their education, Amélie answered she will undertake a diploma in Pharmacy Technical Assistance while Geff will choose Health Sciences in order to become a doctor.
Valorisation Jeunesse is a project focused on openness to diversity and based on learning experiences for the youth. Its aim is to offer young people, especially visible minorities, decisive and rewarding labor market experience to ensure a diverse and better prepared labor force.