News
SMHC participates in the awards ceremony "La Côte en cadeau"
SMHC participated in the Côte-des-Neiges Road Holiday shop windows contest "La Côte en cadeau" awards ceremony, organized by the "Corporation de développement économique communautaire Côte-des-Neiges/Notre-Dame-de-Grâce" (CDEC CDN/NDG).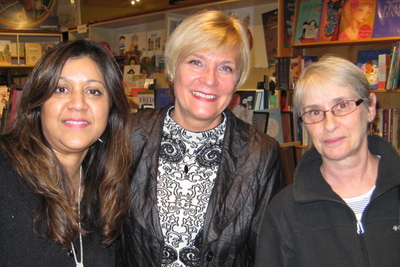 The unveiling of the winners took place at Librairie Olivieri in the presence of more than thirty merchants, politicians and community partners.
"As a member of this community for 90 years, we are proud to participate with our Côte-des-Neiges community partners in this award ceremony to raise awareness on the dynamism and creativity of Côte-des-Neiges Road," said Seeta Ramdass, SMHC Director of Public Relations.