News
SMHC is the recipient of AQESSS's "Opération Bons coups" Award
Montreal, March 31, 2015 - To help guide patients and visitors through the hospital, SMHC has created detailed patient-friendly maps. In all, nineteen maps have been developed. They are clear and easy to follow and help our patients navigate throughout our six pavilions, tunnel, overpass and numerous departments and clinics. A survey of visitors to our hospital indicate that they are very satisfied with this SMHC initiative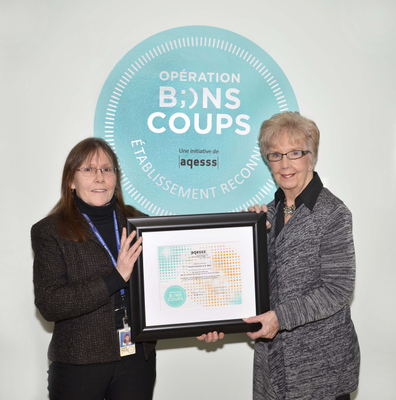 The project, entitled Une image vaut mille mots, is another example of Caring through excellence which contributes to improving the quality of care and services to our community.
Opération Bons coups's
objective is to showcase innovative projects developed by the member institutions of Association québécoise d'établissements de santé et de services sociaux du Québec (AQESSS).
Click here
for details.
St. Mary's Hospital Center (SMHC)
is a university affiliated, community hospital which serves a multicultural population. It seeks to provide the highest level of safe patient and family focused care. St. Mary's is an integral part of the Réseau universitaire intégré de santé (RUIS) McGill. For more information, visit http://smhc.qc.ca/
- 30 -
For more information, contact:
Alex Fretier, Information Officer, or
Seeta Ramdass, Director of Communications & Public Relations, St. Mary's Hospital Center
514 734-2665