Research news
Inaugural St. Mary's – McGill University Lecture on Enhancing Patient-Centered Care
St. Mary's research Center (SMRC) of Centre intégré universitaire de santé et de services sociaux (CIUSSS) de l'Ouest-de-l'Île-de-Montréal and McGill University held their inaugural lecture on Enhancing Patient-Centred Care.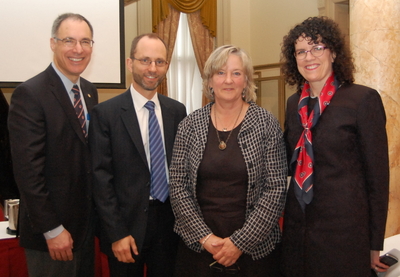 Dr. Timothy Gilligan, Associate Professor at the Cleveland Clinic Lerner College of Medicine was the guest speaker. He discussed the power of relationship-centered communication in healthcare. He presented the institution's underlying philosophy that relationships are a central element in healthcare and that physicians and healthcare workers benefit from help with building relational communication skills allowing them to work more effectively.
The lecture was followed by a panel discussion and a question period which raised a lot of participation among the attendees.