About Us
As one of Montreal's finest hospitals, St. Mary's has a proud heritage of serving the community for over 85 years.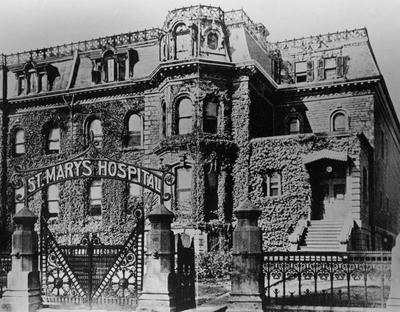 From its beginning as a 45-bed institution formally established in the Shaughnessy House in downtown Montreal, (now the Canadian Centre for Architecture), St. Mary's has grown into a dynamic 271-bed hospital located on Lacombe Avenue in the Côte-des-Neiges district. It offers primary and secondary care and is also a teaching hospital affiliated with McGill University.
St. Mary's enjoys serving a culturally diverse community. In fact, we are able to interact with patients in 30 different languages including English and French!
It's all about caring.
Our aim is to assure that every person coming to St. Mary's truly receives the best possible service and care. Attention is paid to the social and emotional well-being of our patients as well as medical treatment.